Quamar Gets Serious in Tech and Design with the Sirio-Q GrinderDaily Coffee News by Roast Magazine
Italian coffee grinder and bar equipment brand Quamar has rolled out the Sirio-Q grinder, featuring an innovative "smart" motor that adjusts power consumption and a patent-pending modular transmission system.
Currently the only machine in Quamar's "premium" category, the Sirio-Q features vertically oriented 77-millimeter custom flat burrs that are spun by a brushless motor at user-adjustable speeds of 900, 1,200 or 1,500 RPM.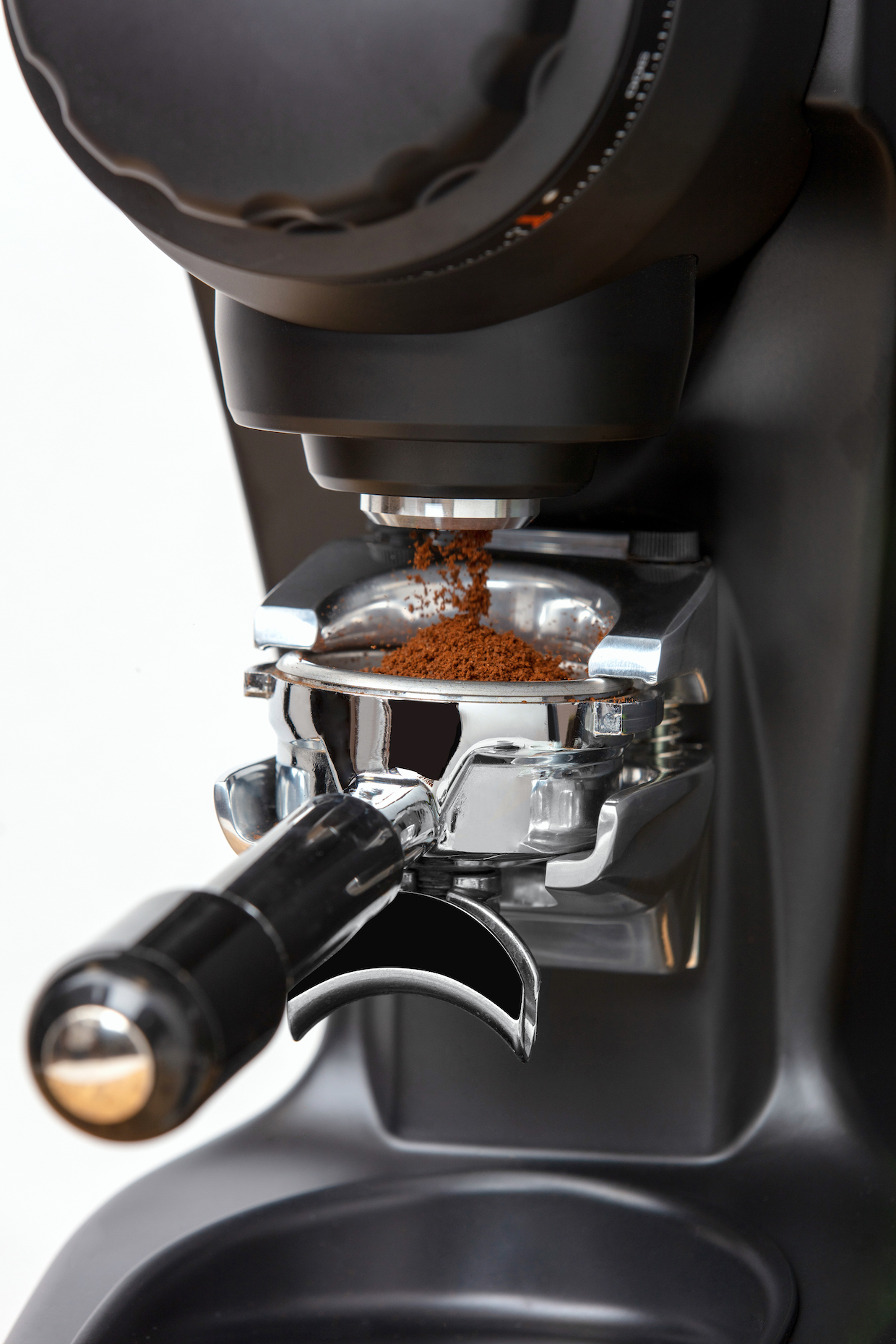 Firmware built into the grinder automatically increases or reduces the power sent to the motor based on the resistance of the coffee while grinding. The system maintains a steady RPM while grinding different coffees at different settings while also achieving greater energy efficiency and lower temperatures inside the machine.
"Our Sirio-Q has a 1,000-watt nominal power, but when we are grinding Italian roast espresso for example, the grinder will use around 400 to 450 watts," Enzo Apa, CEO of Quamar USA, told Daily Coffee News. "If you want to grind finer, such as for Turkish coffee, or light roast beans that are harder to grind, the electronics will give more power to supply the motor."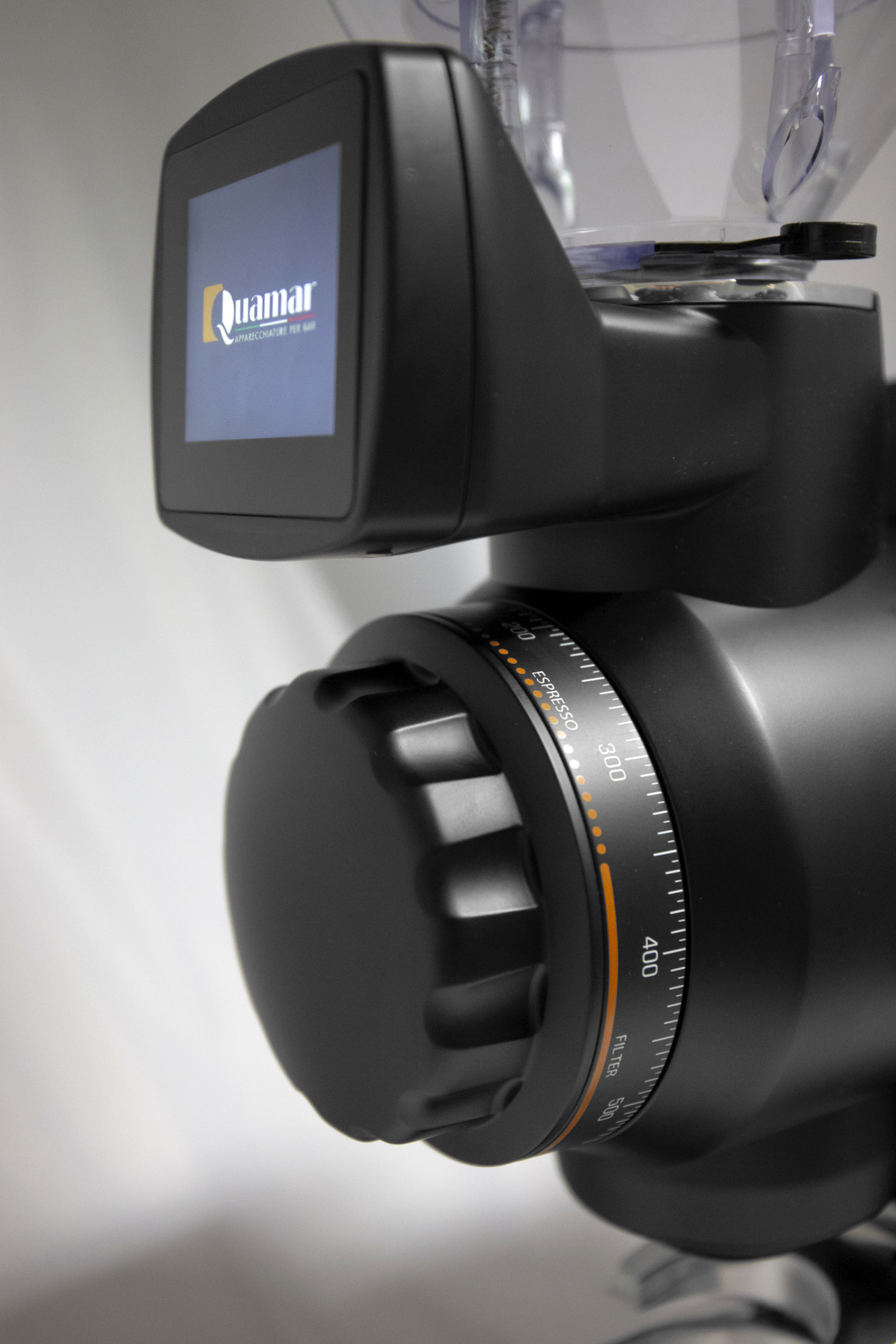 Quamar said that in its own tests, the Sirio-Q motor system runs at temperatures up to 80% lower than comparable commercial grinders with conventional motors, while cutting electricity consumption.
---
Related Reading
---
"Generally speaking, the energy efficiency of this new motor is around 92-94%, where the current technology — asynchronous motors — has a 55% efficiency," said Apa. "This adds up to having over 45% energy saving, as a tangible demonstration of Quamar's commitment to the environment."
The modular transmission design prevents heat and vibrations from reaching the coffee or burrs by isolating the motor. Apa said the build also allows for easy access to parts for cleaning and maintenance.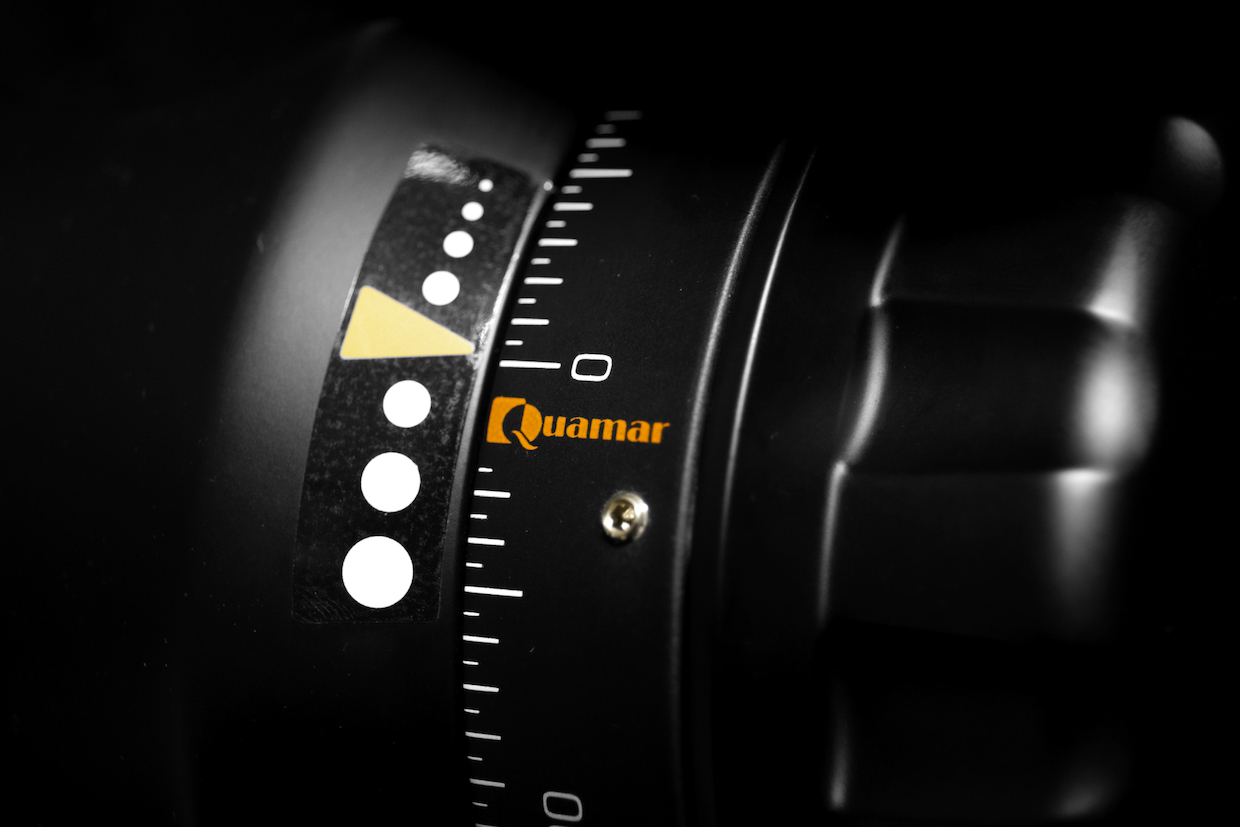 Said Apa, "The motor system and the grinding system are totally disjointed, without using any belt or shaft that can deteriorate, thanks to a specific connector designed in our R&D department."
The machine's wide knob for adjusting the grind is labeled according to the micron size of particles it produces for various brewing methods, and its output tube is made of glass, which the company says reduces retention and static.
A relative newcomer by Italian coffee industry standards, Quamar was founded by Mirco Martignago and Luca Quagliotto just over 20 years ago in the town of Altivole in the Northern Italian province of Treviso as a third-party supplier of equipment.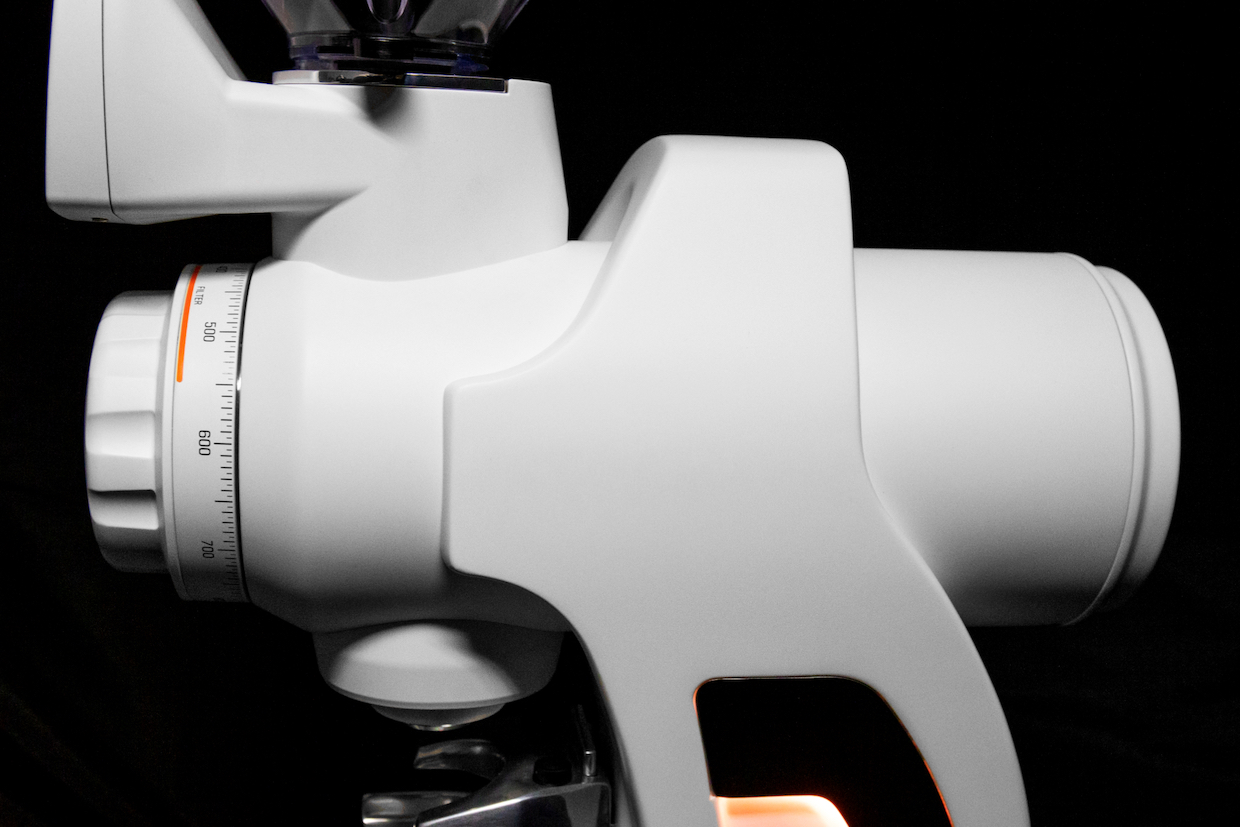 The company began designing and producing its own branded equipment in 2005 and then moved to a larger facility to increase production five years later.
Alongside a range of commercial kitchen and bar equipment, Quamar's coffee grinder line includes a variety of espresso grinders that were recently updated to include touchscreen controls. Last year Quamar launched the Q20 motorized portafilter cleaner for cafes, as well as a home grinder line led by the Nemo-Q model.
Introduced in December 2021, the Nemo-Q features 54-millimeter flat stainless burrs, and a 110-volt version is available for the North American market now for US$790.
Pending certifications, the Sirio-Q is expected to ship to customers in the United States from the company's Florida-based U.S. branch by the end of this year with a price of $3,900.
"Our high-end product already has really great feedback from the European specialty coffee market," said Apa. "We are looking forward to replicating our success in the US market, which is usually very demanding for quality and innovation."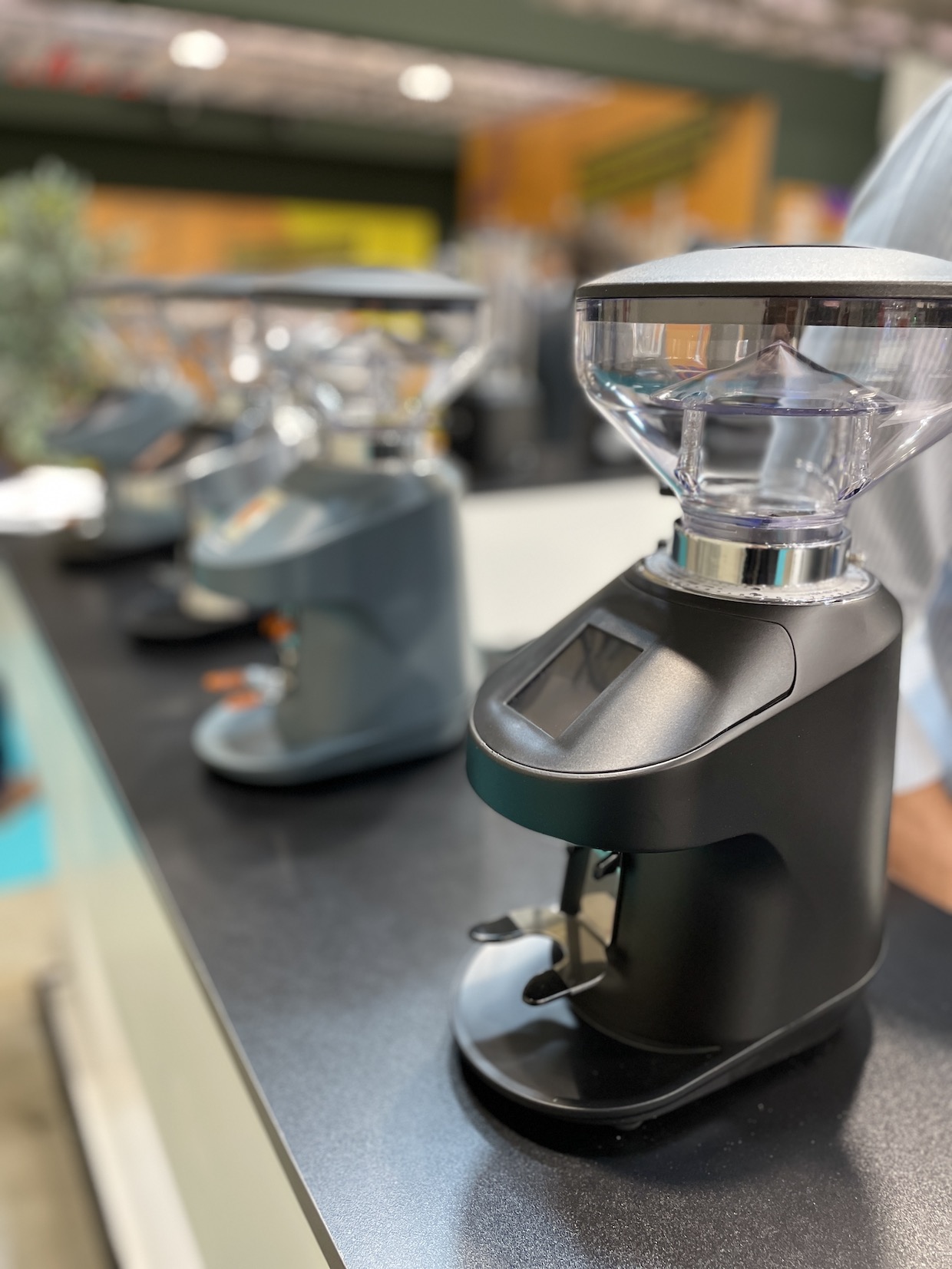 ---
Does your coffee business have news to share? Let DCN's editors know here. 
Howard Bryman
Howard Bryman is the associate editor of Daily Coffee News by Roast Magazine. He is based in Portland, Oregon.