Timeless Tabriz Rugs in the Doris Leslie Blau Collection by DLB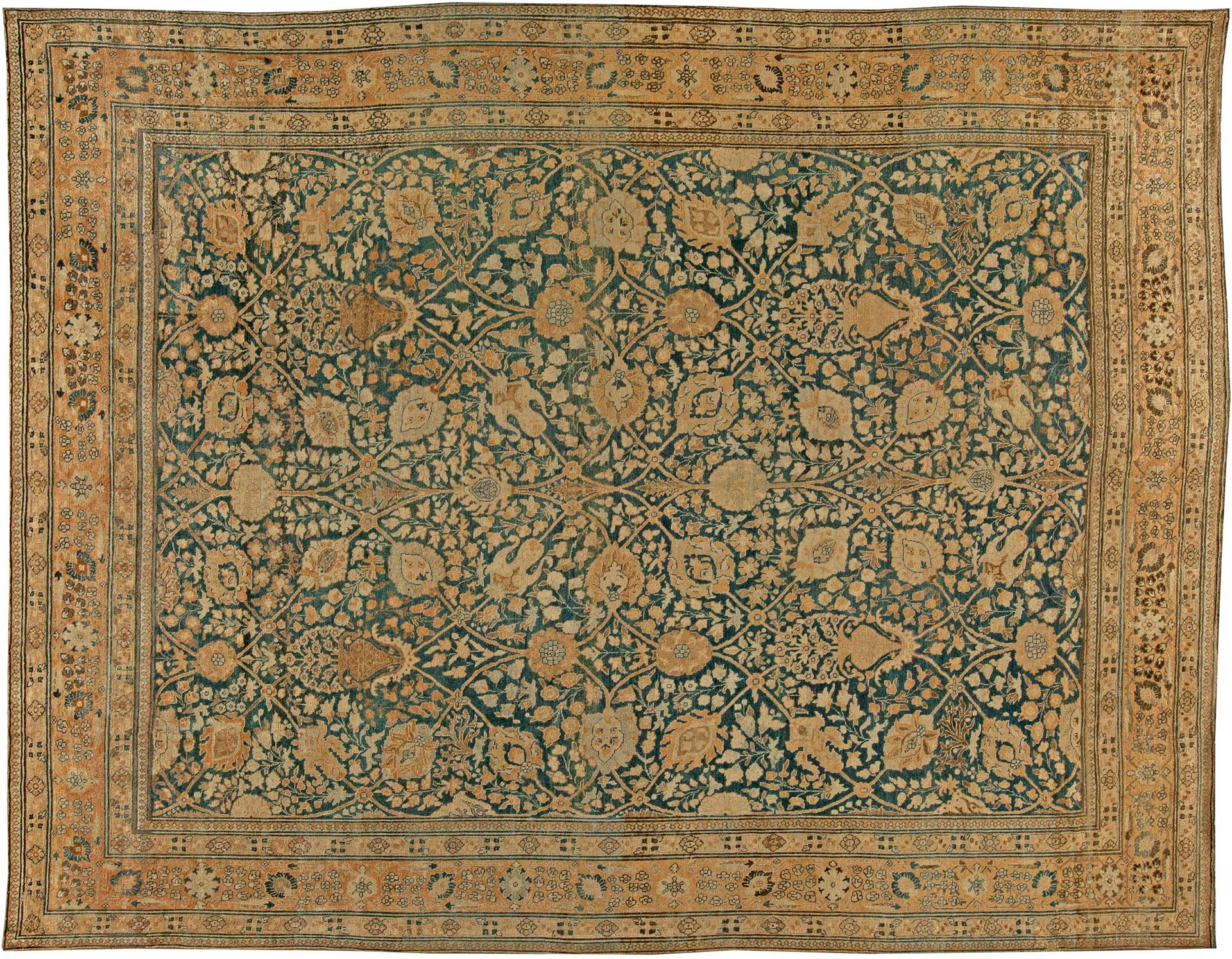 There is no other antique rug that has stood the test of time quite like the Persian Tabriz.
The art of weaving dates back hundreds of years, and designs used in the rugs have been passed down from generation to generation, shared among neighboring Persian tribes and cities, and sometimes the designs were adapted to the taste of the new generations. Still, the Tabriz design has stood the test of time and is considered a fundamentally classic rug design for its elegance and exquisite color combination. With very little updates to the design elements conceived hundreds of years ago in the Persian Empire, Tabriz rugs are as treasured today as they were at their pinnacle of production, in the 12th to the 16th centuries.
The wide range of designs, in either a bold or minimalistic palette, and skilled color combinations confer these rugs a type of finesse desired by collectors and interior designers alike.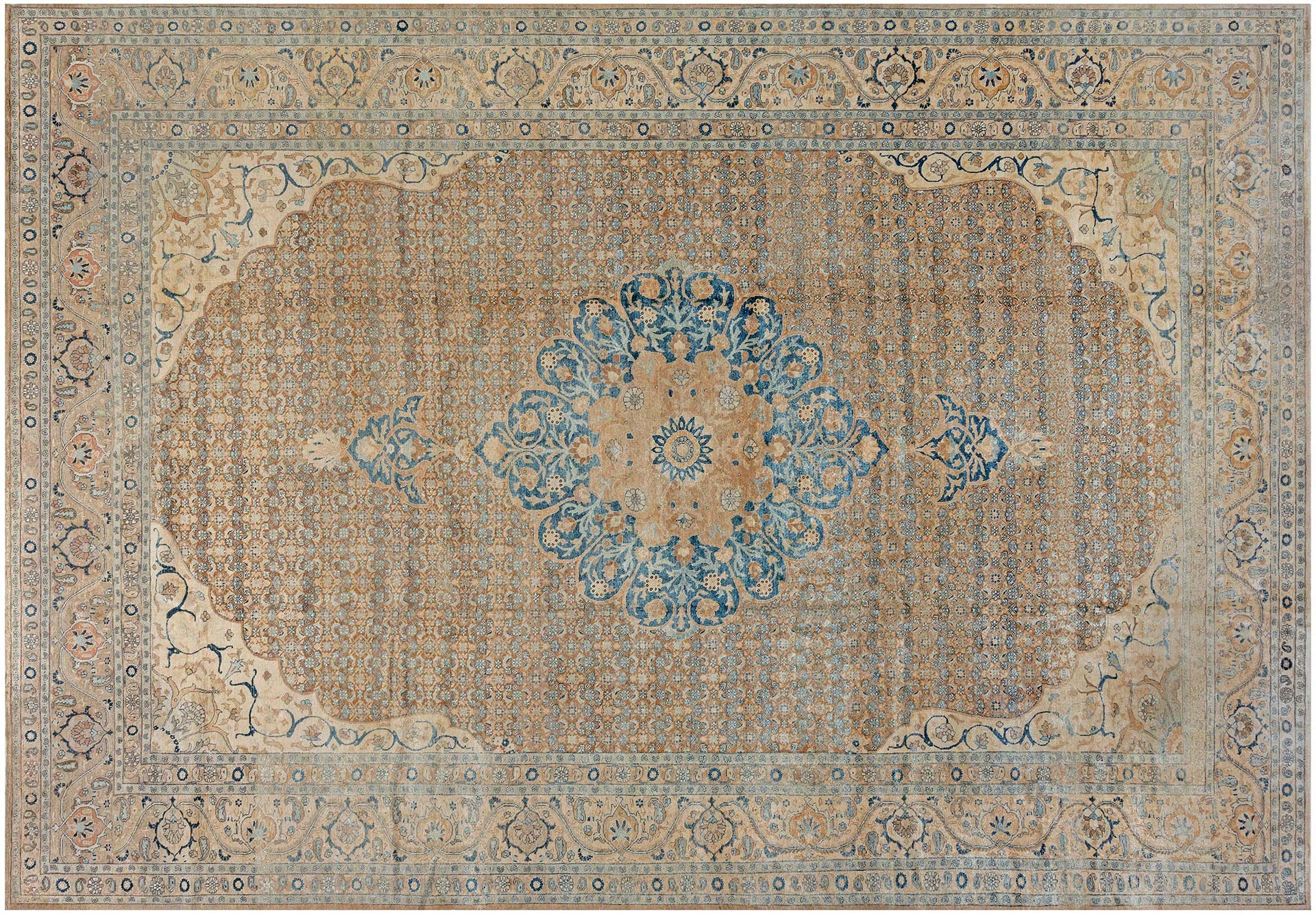 Probably the most well know Persian design is the central medallion or the "Lachak Turanj" design. The medallion or "Turanj" in the center of the carpet is a symbol of the moon, and the diamond shapes flaking it symbolize fish, which rises to the surface of the water at midnight to admire the moon reflection. The origin of this composition dates to the 9th or 10th centuries and is inspired by the works of great Oriental poets.
Fine Tabriz rugs with a central medallion are classic staples in exquisitely tailored traditional interiors because one of the hallmarks of traditional style is symmetry. Decorating trends may change but classic spaces will always be in style.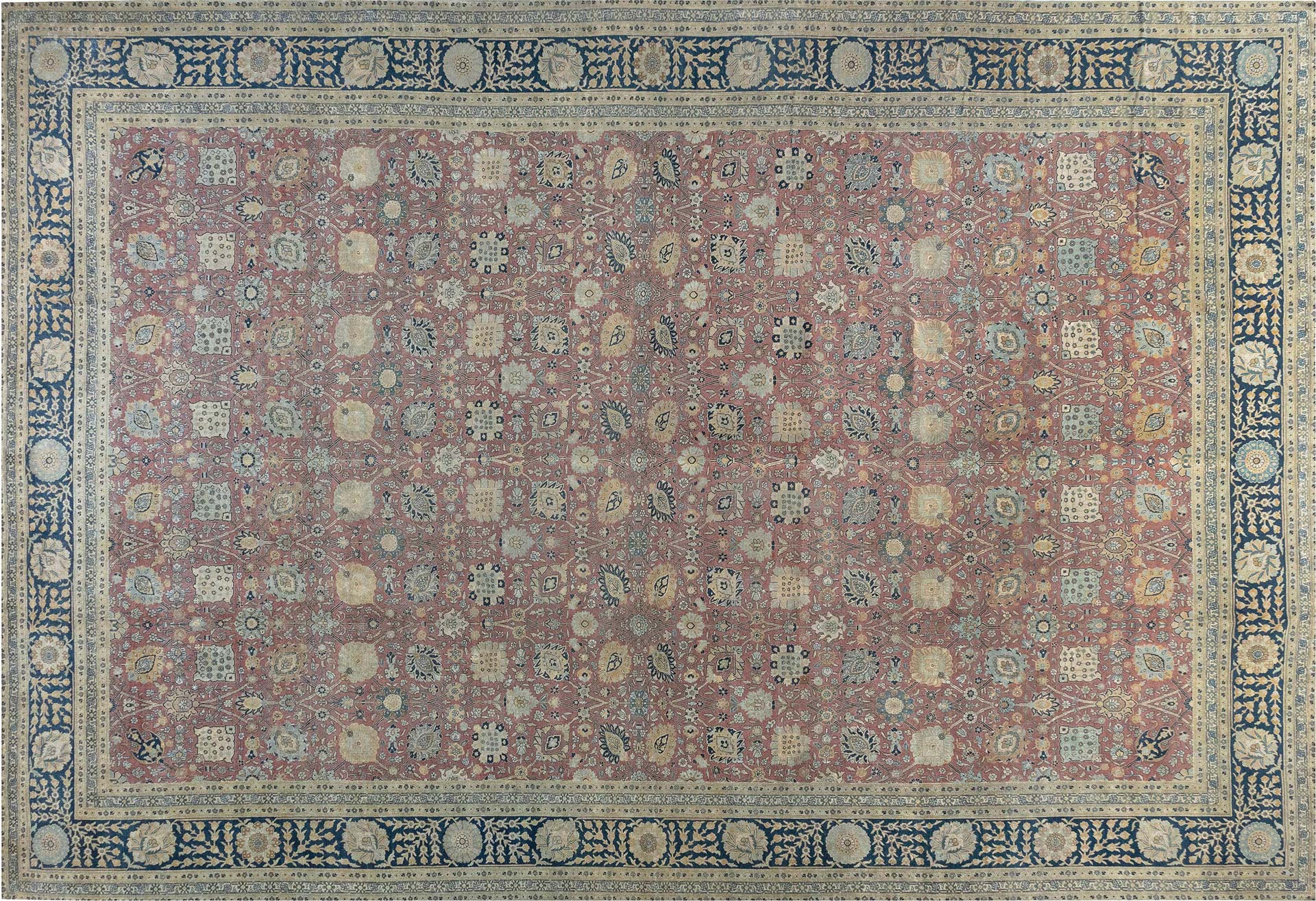 The all over designs with intricate arabesque patterns, palmette trellis, leafy vinery, and sometimes with an abundance of flora and fauna are befitting contemporary interiors. The all over design allows for an asymmetrical furniture placement. Whether the space in modern, minimalist, or industrial an antique rug contributes color and character to it.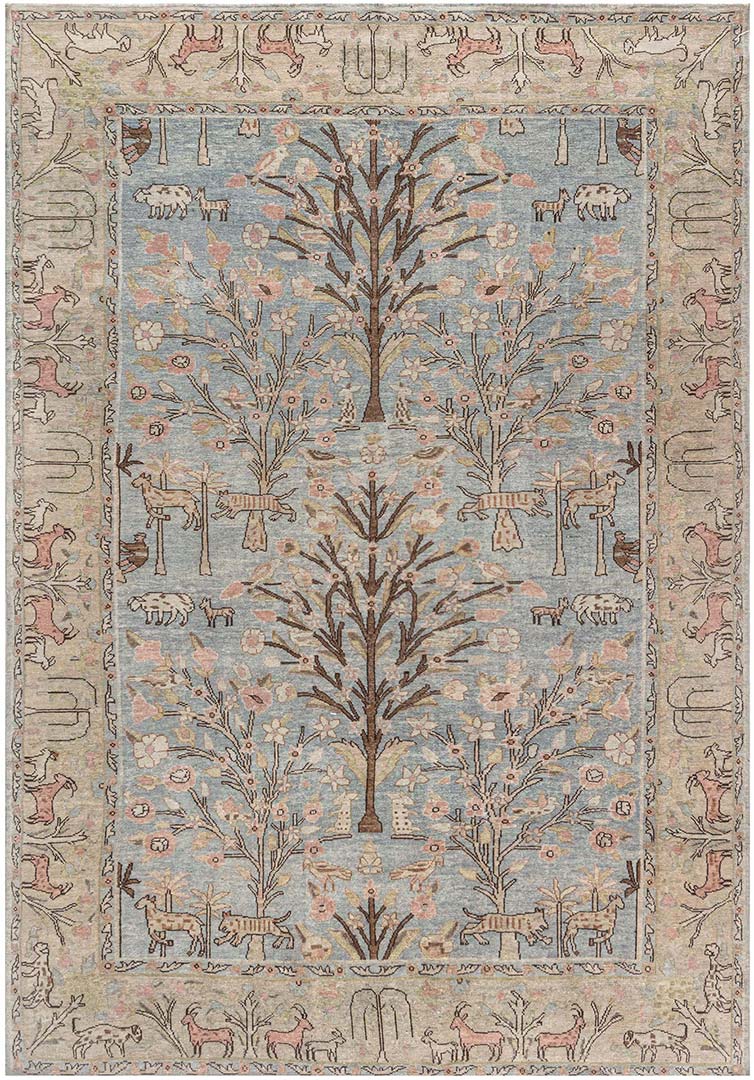 The rarest Tabriz rug designs in the Doris Leslie Blau collection display Paradise Garden designs. This classic design arose from the concept of heaven on earth in the form of a garden. This theme allows for unfolding lavish details of exotic birds and animals scattered around meandering shrubs and flowers, and trees with winding branches heavy of leaves and blossoms. This is versatile rug design which works both in classic and modern interiors.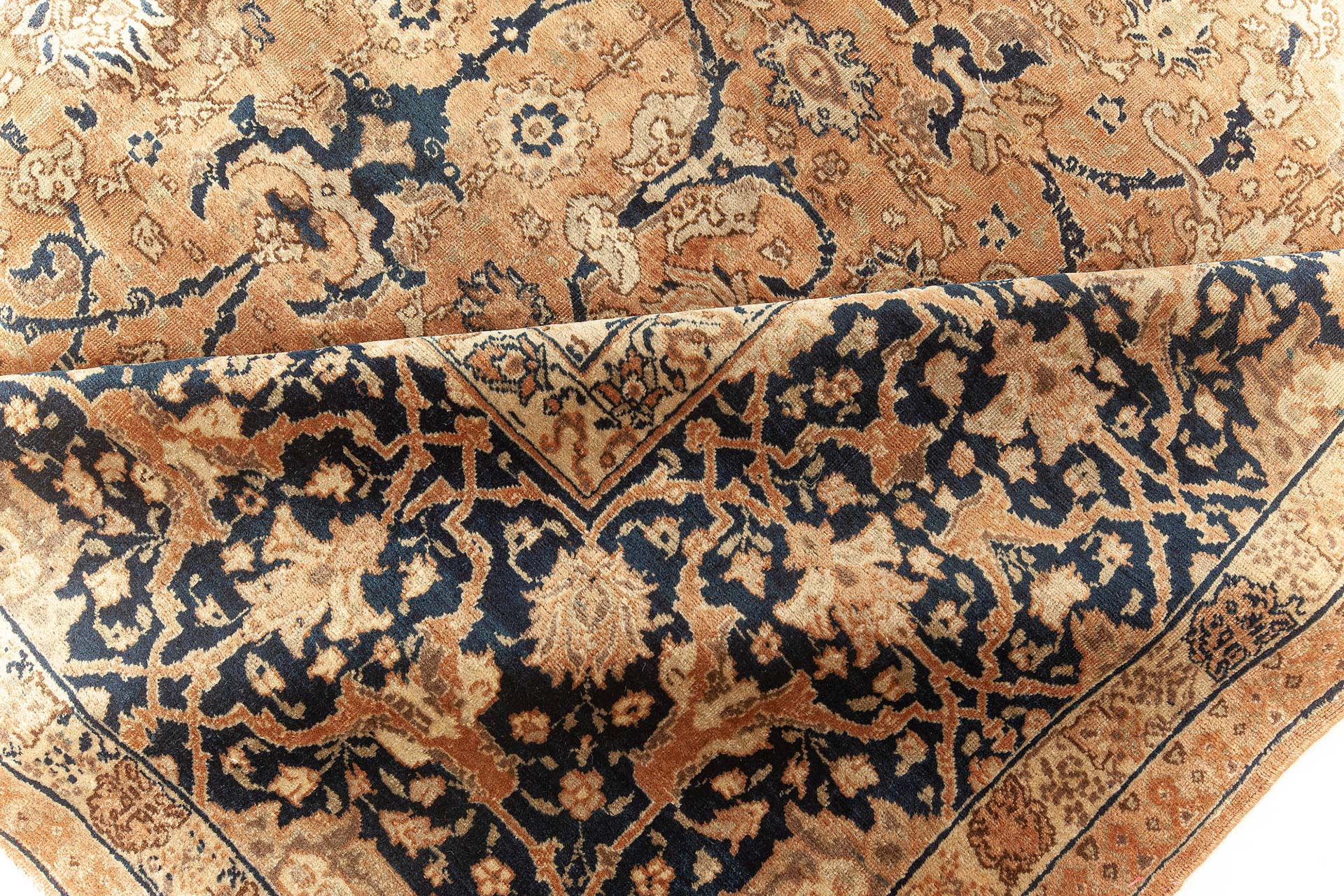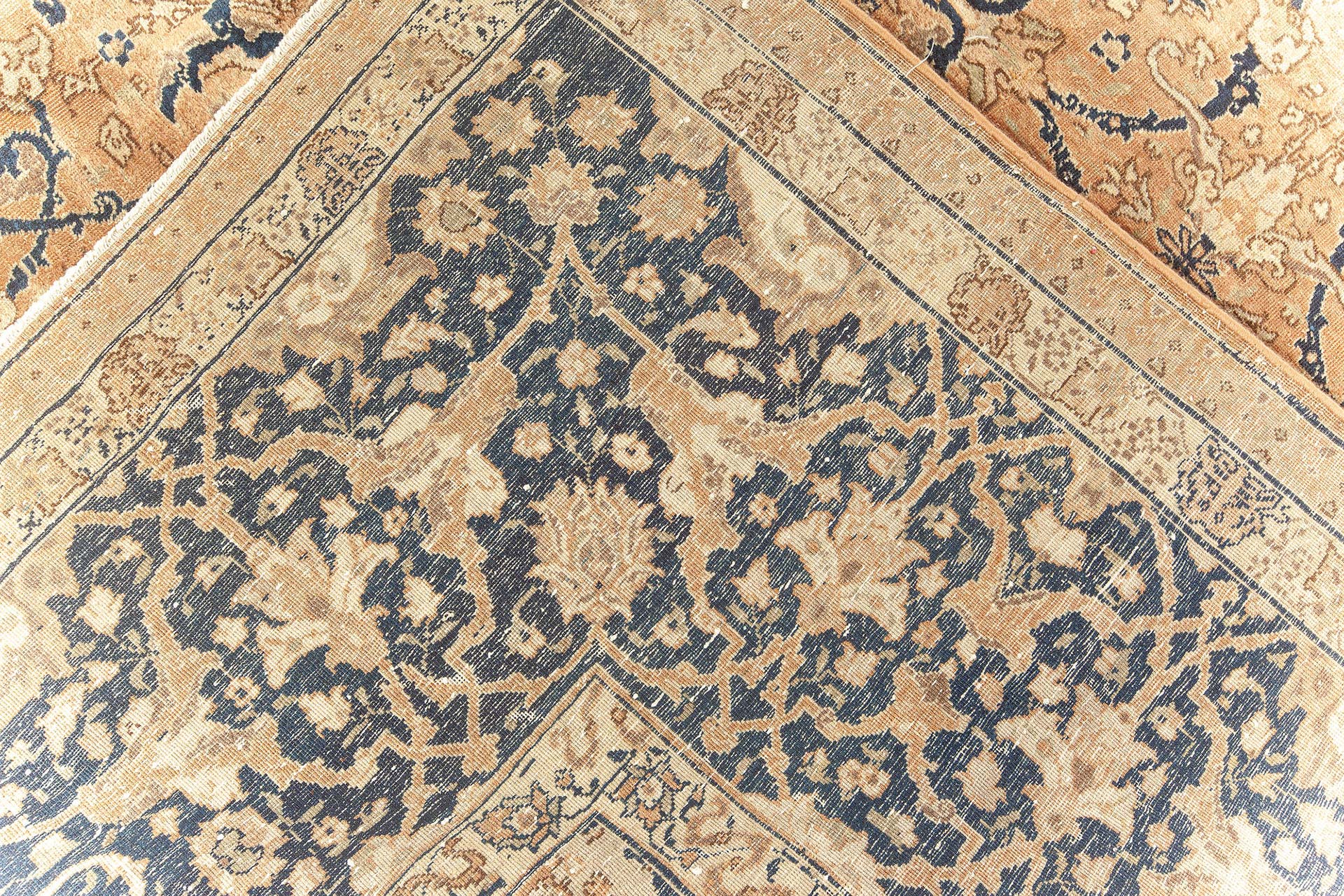 Asides from the esthetic qualities, antique Persian Tabriz rugs are valued for their technical qualities, high-knot count, expert use of natural dyes and fibers, and great tensile strength and abrasion resistance.
An antique Persian Tabriz rug can be the timeless and sophisticated element to perfectly tie together even the most modern pieces of art and room décor in a contemporary interior.