Future Trends in Interior Design
[ad_1]

New for '22 
Joyful 
Curvy, cuddly, playful and cute: this is not your mother's minimalism. Pierre Paulin relaxes his shapes in recline-friendly curves. The term neotenic design is gaining favor, but we are content to call it the joy of childhood. Setsu and Shinobu Ito suggest dumplings or maybe onigiri, while Yakusha Design's Pampukh sofa recalls the fluffy pampushky pastry of her native Ukraine.  Neotenic design invests furniture and décor with plump, friendly, teddy bear curves. Patricia Urquiola is leading the way into 2022 with her Pacific sofa and armchair for Moroso, evoking the relaxed and informal style of the California Coast.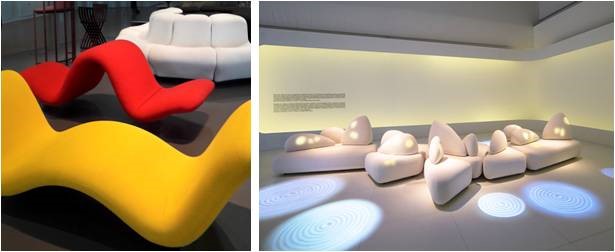 Seasonal cycles 
James Beard-recognized chefs like Next's Grant Achatz with designer Martin Kastner have been offering seasonal cuisine for years, changing their offerings cyclically or thematically. Interior designers are increasingly making environments to gratify our changing sensory needs: just as we yearn in autumn to capture the last ray of an afternoon's sunlight, the onset of winter calls for the warmth of a snuggly textile, and in summer we welcome the soft white sounds of water. Design need not be one-and-done – designers are reaching out to their clients with ideas to renew and refresh their interiors with each seasonal transition.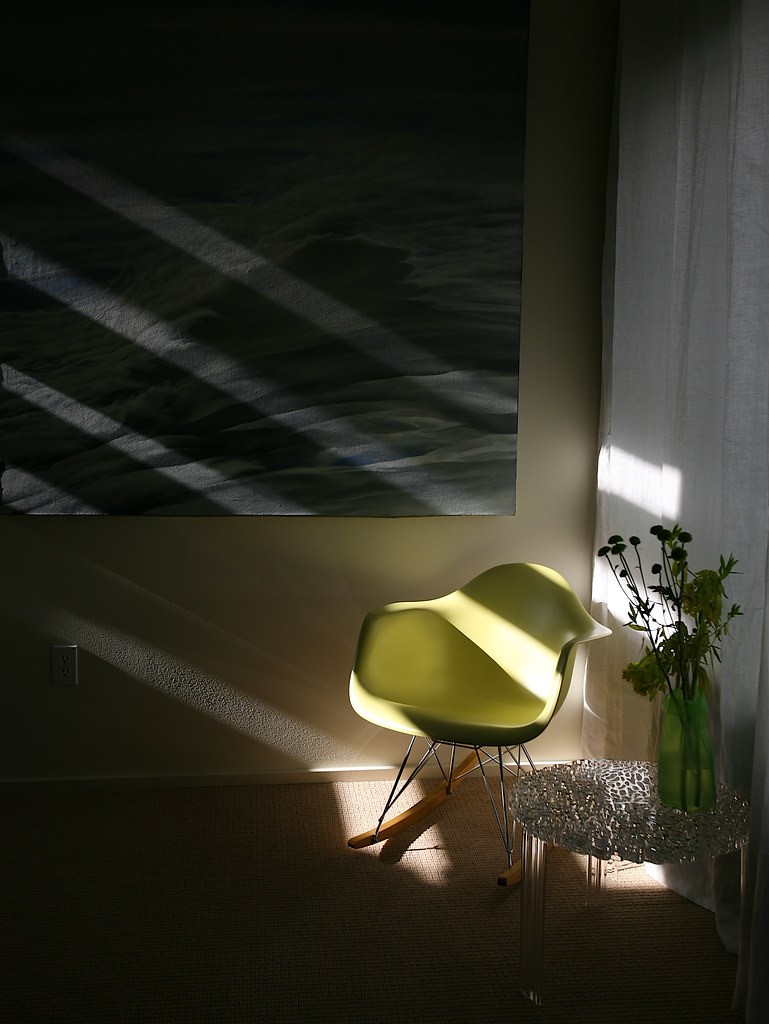 Beyond biophilia 
Many patterns of biophilic design recognize the health and well-being we gain from perceptual variety, playing on natural light, sound, and subtle changes in temperature and the gentle flow of air that we associate with out-of-doors. Designers provide for these needs by bringing nature inside with green walls and natural materials like wood and natural fibers, going further this year to create blended indoor-outdoor environments. The post-pandemic workplace will draw on our rediscovery of exterior architectural classics like the pergola and the veranda. The choice to work anywhere will be supported by mobile power solutions and elegant updates of the classic picnic table. 
Connected Kitchens 
We are reminded design is social every time the party gravitates to the kitchen. Modern kitchen design boosts the spatial and functional power of this room, but the new trend links the kitchen thematically to other living spaces. Color extends spatial continuity and underscores established themes. Recycled materials such as repurposed wood frame the spatial volumes and connect daily patterns of cooking to longer ecosystem cycles. 

Simply space 
We want the bath chamber to be a restful, calming retreat – these attributes define luxury more fundamentally than materials or fixtures, the usual focus in bathroom design. Moving forward, designers will advocate strongly for the thing that is often denied in the bathing experience: space. Human-centered design means granting the body room to move, to back up, and to unburden, free from enclosing walls and objects. Interior designers will look for space to add to the bathroom, resisting the impulse of 'efficiency.' And as the bathroom grows to expand its share of the home's footprint, minimalism, not of size but of sensory comfort, will direct this trend. The design challenge, once the spatial volume is comfortable, will be one of subtraction. Can the bathroom provide a view, and extend the space to nature? If not, can materials be controlled, by limiting their number and points of adjacency, through selection of large-format stone or tile dimensions and refinement of transitions? 

Explore the future of interior design 
Design Institute of San Diego  
Design Institute of San Diego offers a Bachelor of Fine Arts (BFA) in Interior Design Degree Program and a  Master of Interior Design (MID) in two and three-year tracks. You'll learn from faculty of practicing interior designers from day one – and get to experience the profession first-hand as an "extern" at an interior design firm. With a degree from Design Institute of San Diego, you'll be prepared for a rewarding career in interior design. Learn more.  
Image credits 
1 (left) "Pierre Paulin Centre Pompidou" by .marc carpentier is licensed under CC BY 2.0 
1 (right) Brioschi54, CC BY-SA 4.0 <https://creativecommons.org/licenses/by-sa/4.0>, via Wikimedia Commons 
2 "Corner" by byLorena.com is licensed under CC BY-ND 2.0 
3 "KETTAL_VIEQUES_URQUIOLA" by F E L I C E S Communicology & PR is licensed under CC BY-ND 2.0 
4 "Sustainable Kitchen – Recycled Wood Flooring and Ceiling" by Jeremy Levine Design is licensed under CC BY 2.0 
5 (left) "interiors" by tommerton2010 is licensed under CC BY 2.0 
5 (right) "luxury-bathroom-design-axor-8-554×312" by home space is licensed under CC BY-SA 2.0 
---


[ad_2]

Source link