Best Real Estate Apps for Purchasing and Selling Properties
Today, many home purchasers and professionals look for the best real estate apps at the moment of looking for a property. This technology has become a great ally for their quest and work. Of course, there are many options to organize and be more productive in day-to-day management, which is why we'll show you the best real estate apps right now.
These real estate applications will help you increase productivity, manage the relationship with your clients more efficiently, optimize your marketing management or have a better organization of your team of advisors.
The best real estate apps have something in common: they are compatible with Android and iOS. Generally, these apps have a free version, with certain features that you can extend with their paid options. Read on!
1. EasyMeasure
Once an owner has located you and invited you to visit his property, the free application allows you to take action quickly and easily. You just have to point the camera at a point and specify the distance between one point and another.
The paid version also allows you to measure the height and width of the objects. It also serves to store images and extract dimensions from the image itself. This is one of the best real estate apps, as it allows you to collect more data after a visit.
2. Magicplan
With MagicPlan you can measure and draw the floor plan of a house or a commercial premise from a few photos. It is one of the easiest real estate apps, which is why consultants and companies have downloaded it all over the world.
The program enables you to add notes and images. You can also download the plans and use them on your website or in your publications on real estate portals.e Scannable, it is possible to digitize -scan- any document at any time or circumstance using the camera of the smartphone.
3. Zillow
Zillow is considered one of the most massive real estate apps on the market with its largest number of customers. Zillow is a real estate app with features for people willing to share, rent, or buy a house. It is very popular in the United States because it is easy to use for renters. The app has an impressive scope.
Just like other apps, Zillow displays the houses and apartments for sale or rent in a list, but it also allows uploading videos of the properties. The app notifies you of the messages and replies you receive while away.
Zillow is free, however, you may be encountering ads all over, as the app runs off ads. The app is preferred for the huge number of features and characteristics that enable users to post properties in multiple ways. It is also popular for its large inventory.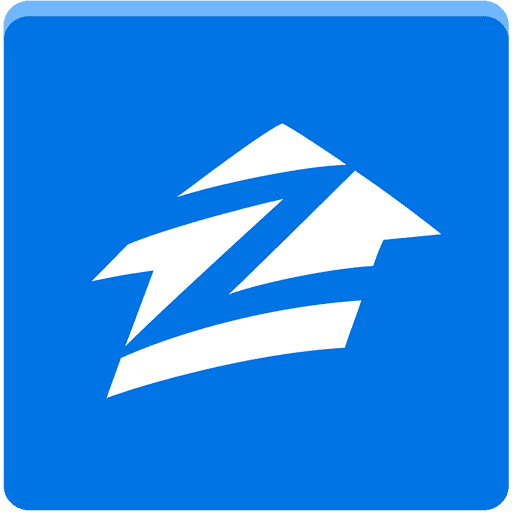 4.  Xome Auctions
Xome Auctions, as the name suggests, is a program that showcases houses and apartments on auction. People check the properties through bid listings. The site allows uploading any kind of information, including map locations to find the product easier.
This also has tons of houses and apartments for sale and rental. Likewise, the app works well on the most popular operating systems, Apple and Android. One feature that people love about this app is the pre-auction option. It also gives the option to search by location, type, status, and auction asset. Not only does it show the current price, but it also goes further by showing the property's value over time. The app doesn't seem to be limited to homes but also to household items. Xome Auctions hosts commercial and residential properties.
This software is safe to use, as it even stores the price history and alerts when someone else bids. Xome also contains details about the neighborhood where the property is located.
     5. Redfin
Redfin differs from the other apps on the list because it works as a real estate brokerage firm and uses cutting-edge technology to handle the buying and selling process. This doesn't mean no human intervenes in the process. All the real estate agents are real, not bots.
Like other apps, it also displays the neighborhood details and the setup is far from being difficult. You can change your search criteria anytime you want with very few clicks.
Redfin uses innovative technology that enables its customers to interact with real estate experts in real time. The app earns most of its revenues through purchases and listing fees. Deals are closed fast and hassle-free.
Summary
Technology is creating solutions to make work easier, save time and get more customers. Have you already used one of these programs to succeed in the real estate field? Choose the real estate app that best suits you.