Aging In Place: The New Trend For Senior Living
Many of us when we dream of retirement think of vacations, time with our family, investing in our selves through hobbies or volunteer work, and other fun ways of spending our golden years. However, we also face the fear of possibly leaving our home when we are unable to care for ourselves. It can be a troubling idea for many who have experienced poor conditions for family members in retirement homes or nursing care facilities. No one wants to end up in one of those nightmares, so we tell our families to help us avoid that at all costs. That is where the trend of "Aging In Place" takes the spotlight.
What is "Aging In Place"?
The U.S. Centers for Disease Control and Prevention states that aging in place is: "the ability to live in one's own home and community safely, independently, and comfortably, regardless of age, income, or ability level." Really what is meant by this is keeping people in their homes instead of having to move to a retirement home, rehab facility or other care type facility. Most of the time we think of senior citizens as those affected by decisions of whether or not to age in place, but it can also mean anyone with mental disabilities or other concerns where they would be unable to care for themselves on their own and may require outside assistance.
Aging in place is often a preferred choice for both seniors and their families, and it has many advantages. Staying in your home is more comfortable and familiar, especially for anyone with Alzheimer's concerns or memory issues. The familiarity of your home can often reduce stress and provide anyone with challenges taking care of themselves an advantage because of being more familiar with surroundings. Visiting family members often have easier access to visit in a house with furniture rather than a cramped room or having to reserve a shared space in a retirement facility. The benefits of staying in one's home vs a retirement home are numerous, but that doesn't meant it is always feasible. Taking some time to plan and discuss options can help you make the right decisions.
What are the trends for seniors to stay in their homes?
What are the top trends for seniors trying to age in place? We highlight some of the top products below to create a happy, cozy house that can meet your needs as they change. Beyond just products, there may be other changes you want to consider to your home and routines. Instead of daily grocery shopping or lifting heavy items, you may modify your routine and chores to minimize accidents that can prevent you from being able to stay in your home due to injury.
Modifying your home layout and furniture choices are a few considerations. Creating wide paths and removing obstacles, as well as an overall assessment as to the functionality of your home is important. Friends and family can help, but there are experts who can provide a more detailed and thorough review if needed. Consult with your doctor and experts to make sure you are reviewing all necessary options and changes.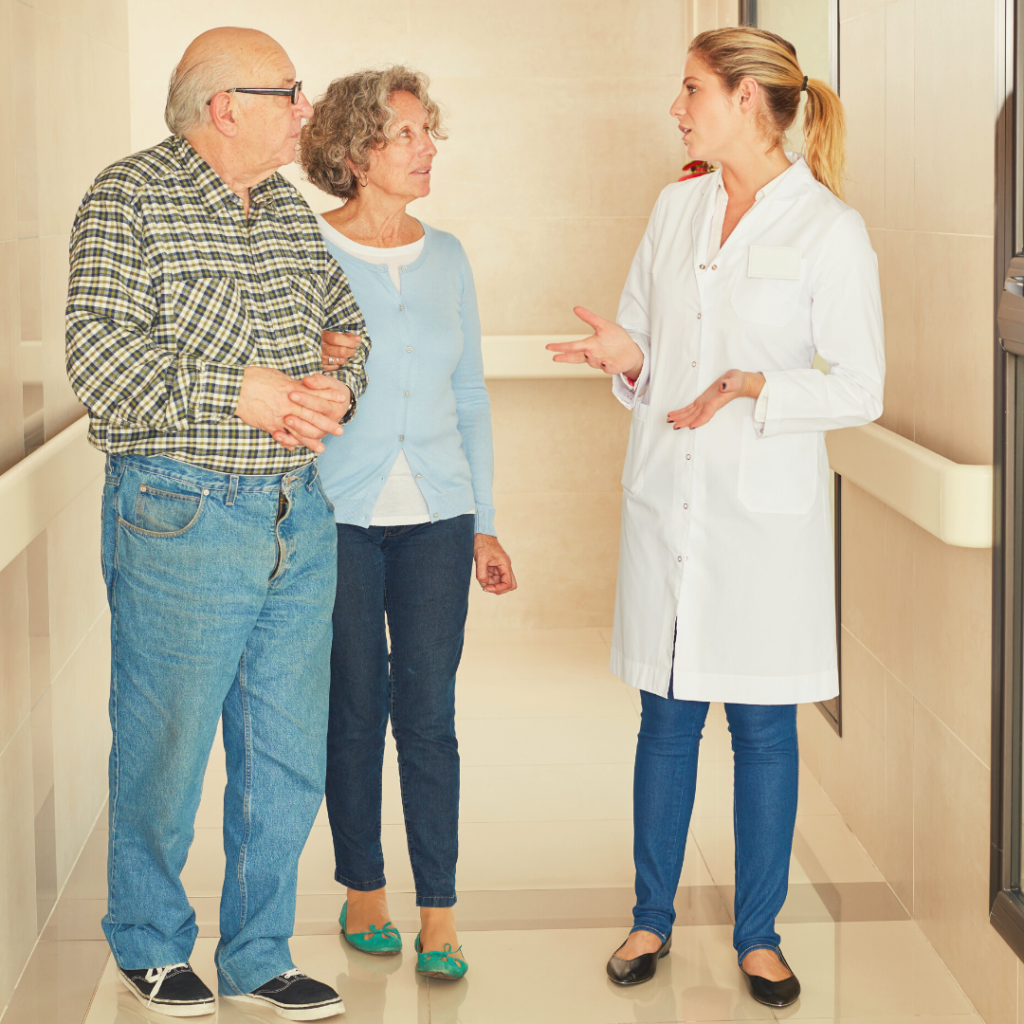 How can I prepare now for "Aging In Place"?
Preparation is key to success! Aging in place and staying in your home is very possible for those who have a plan and take time to review their options. So how can you prepare for aging in place?
Anyone trying to stay in their home for the long haul should prepare and plan with family or trusted resources. Some may refer to your family members or trusted friends and resources as your "care team" or maybe an "aging in place team". When making your plan and weighing your options, here are a few considerations to discuss with those you trust.
Things to consider:
Medical concerns – Are there existing or potential future medical or mental health concerns? How will you and your trusted "team" approach these issues as they arise? What can be done now to help minimize issues? For instance, what about resuscitation or DNR orders?
Health plan – Similar to your medical concerns, your health plan should address any medical directives. Work with an attorney to draw up a living will and medical power of attorney, medical directives or any other documents you may need. In addition, discuss with your doctor and team a health plan and what to do in certain situations. Above all, your health plan should cover how to get medications, doctors visits, who helps and when, what tools or resources are needed now?
Transportation needs – Driving a car may not be practical, so discuss what transportation options are available, if a car or vehicle is not an option. If someone is allowed to drive their vehicle, discuss a continued assessment plan. This may mean monthly driving tests or just keeping a close eye on your loved ones.
Security & safety – Is your home safe? Discussing safety in your home is really important, and knowing how to make your home even more safe can make or break your place for aging in place. Adding cameras or surveillance may help family members check in and secure a property.
Plan for additional care if needed – If family cannot visit frequently, a home health aide or helper may be needed. Some families use a care.com or hire someone to watch or check in on family members when they are not in the same area.
Top products and home renovations for senior citizens
Preparing your home for your changing needs is important if you choose to stay long term. Falling is one of the most risky things that can happen as you get older, and can make an otherwise healthy person bedridden. To prevent injuries, some minor home remodeling or feature enhancements will help support you in your long term success staying in your home.
Here are a few popular product types for anyone planning to stay in their home to make your life more enjoyable and safer.
Walk In Tubs Or Showers
Prevent slip and falls from stepping in and out of your tub with a walk in shower or tub.
Entryway Ramps
Using a walker around steps can be dangerous. Adding an entryway ramp can keep things safe.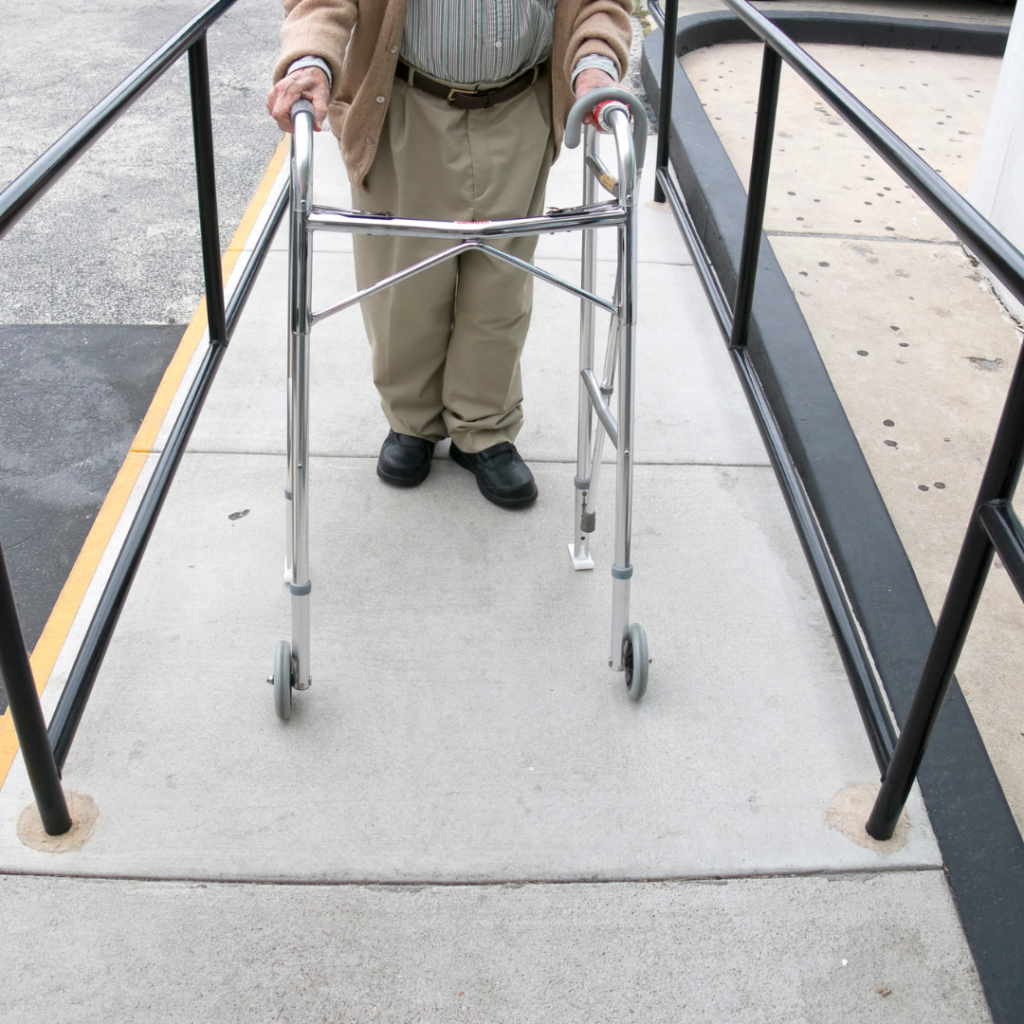 Adjustable Beds
Trouble getting in or out of bed? An adjustable bed may be the tool you need.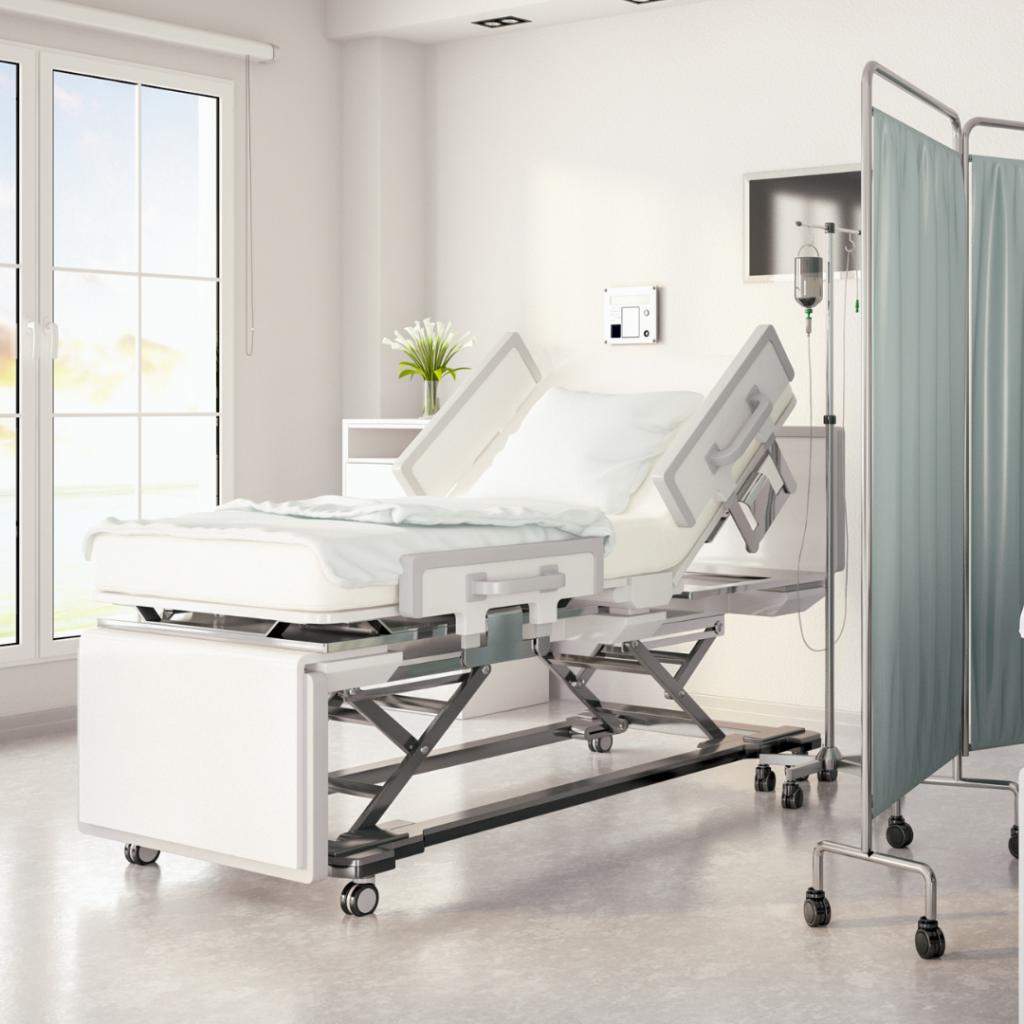 Stairlifts
Stairs can create a challenge for aging in place. A stairlift is a great way to manage stairs in your home.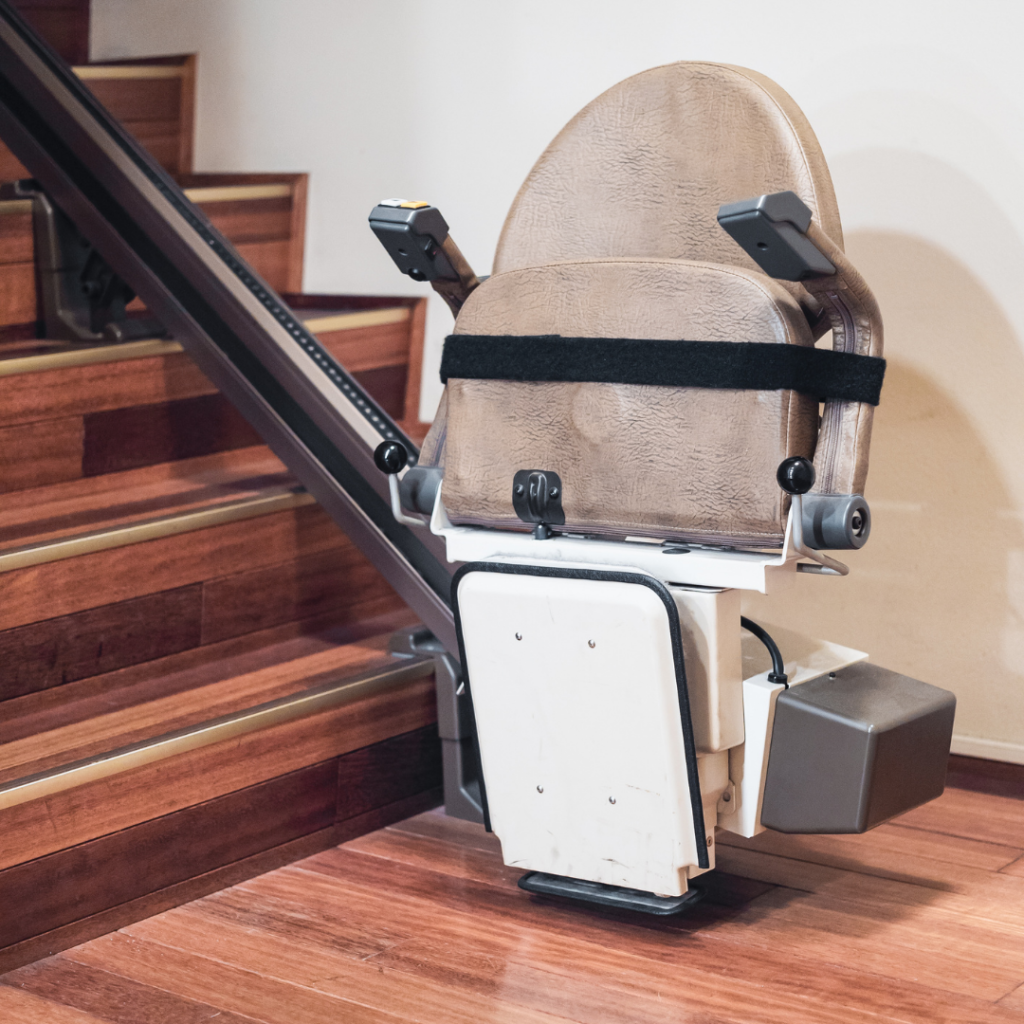 Bathroom Features: Raised Toilet
Adding some height to your toilet seats can make your bathroom trips much easier. Add grip handles to assist in sitting or standing.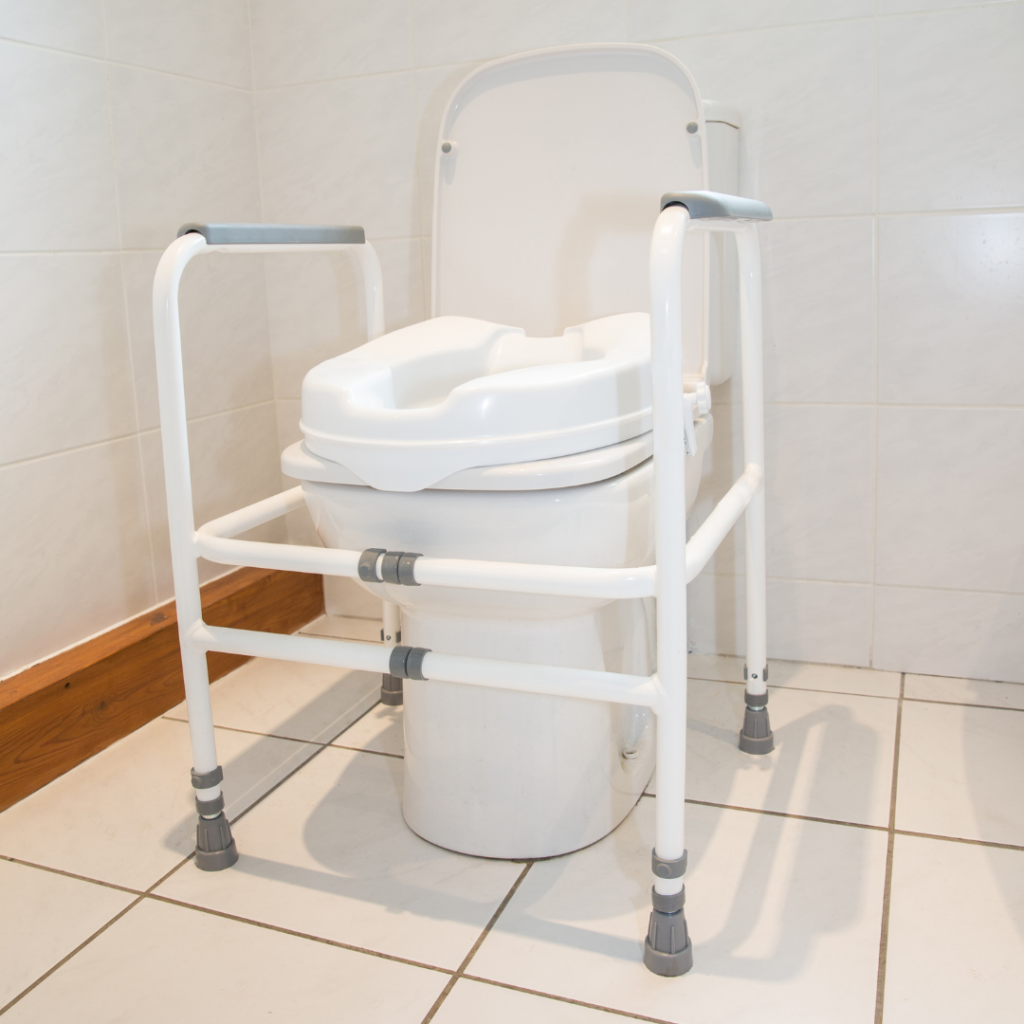 Adaptive Clothing & Shoes
If you have a Medicare plan that includes SilverSneakers® or have challenges getting dressed, adaptive clothing may be a choice.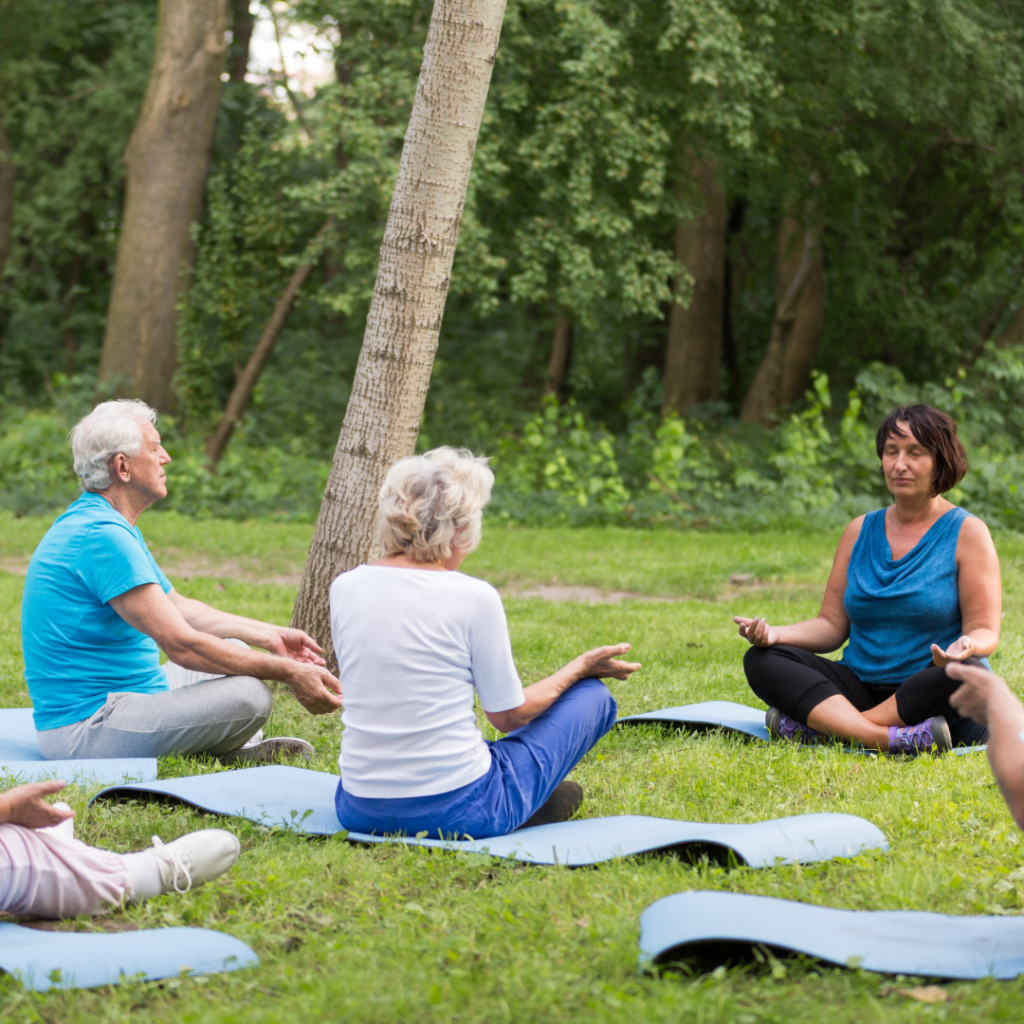 FAQs For Aging In Place
Will Medicare Pay For A Walk In Tub or Shower?
Sometimes, but there is not a blanket answer. Original Medicare does not typically consider walk-in shower or tubs as "medical equipment". However, with a Medicare Advantage plan or Medicare Supplement plan covered by an insurance carrier, there may be special features. This is best to check with your insurance carrier or a question to ask when reviewing your plan options during Annual Enrollment Period (AEP).
Does Medicare Pay For Raised Toilet Seats?
A raised toilet seat may be considered a convenience item rather than durable medical equipment (DME). Medicare Part B does cover commodes as durable medical equipment. (source medicare.gov). There may be co-pays and approvals necessary, and make sure to work with a supplier who accepts Medicare. Always consult with your doctor and plan to understand your benefits. If you have Medicare Advantage or other plans than original Medicare, check with your insurance provider as to what is covered and how.
Will Medicare Pay For A Bathroom Remodel?
Generally the answer is no. In some rare cases will Medicare approve bathroom modifications, but typically the answer is no. (source: lookingaftermomanddad.com). Some Medicare plans may have some options, so check with your insurance company.
Starting in 2020, new legislation allows Medicare Advantage plans to offer some supplemental benefits. If you have not re-shopped your Medicare plan in a while, now may be a good time!
Does Medicare Cover Adjustable Beds?
A hospital bed, or medical adjustable bed prescribed as durable medical equipment by a doctor is covered by Medicare Part B. Just a fun adjustable bed that does not meet the DME requirements may not be covered. (source healthline.com)
Does Medicare Cover Stairlifts?
The answer is yes, Medicare Part B does consider a stairlift to be durable medical equipment. You will need a prescription and co-pays and other fees may apply. Check with your Original Medicare plan, insurance company or other resources to understand what is and what is not covered. (source: healthline.com)
Are There Grants For Seniors For Home Modifications?
There are both federal, state and sometimes local grants for seniors. Depending on the home repair or improvement you are looking for, searching for a grant may be a fantastic option. One major federal program is the Very Low-Income Housing Repair Program, administered by the USDA offering grants and loans for eligible seniors age 62 and older.
Some charities and churches will sponsor seniors who need support in their repair costs. As always with money available, there are scammers. Check the BBB and get references for any project quote. Never pay 100% up front, a deposit is often required but pay some as a deposit and the rest when the work is complete.
If you are eligible for Medicaid as well as Medicare, there are more options available to you for care and equipment.
Aging In Place In Your Happy Cozy House
Not everyone gets to celebrate their 70th, 80th, or 90th birthday. It is a really wonderful thing to celebrate each and every birthday! By thinking through your retirement and older years, and with a little planning, you can hit those higher numbers and possibly more. Congratulations on planning and taking action now. With some care and preparation, you can make your time in your home a happy and cozy one for decades to come.
---
The Ultimate Holiday Decor Trends 2022 List

by Kim J.

One of our favorite times of year is here, and with that comes the exhilarating thrill of decorating for the holidays. No matter what holidays you celebrate, the space you have, or the budget you can create a beautiful and cozy display that will generate so much joy. We compiled one of the ultimate holiday

OLED vs QLED – Which TV Is Best For You?

by Jack D.

Black Friday deals are getting close, and with that comes crazy deals on television sets. Upgrading a TV can be overwhelming with all the choices, we put together this quick "Best TVs of 2022" guide for you Starting with the question: "OLED vs QLED TV?" Difference Between OLED and QLED There is a lot to

"Barkitecture" & "Catification" – Luxury Pet Room Trends You Should know

by Kim J.

Trends in living have changed greatly over the last few years, and not just for humans. Anyone who spends time on TikTok or Instagram may have seen terms like "Barkitecture" or "Catification" as ways to describe making a luxury pet room for your furry friend. We wanted to capture some of the best ideas to